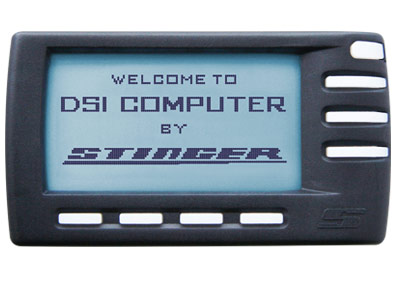 THE CLASSIC DSI
TRIED-AND-TESTED HIGH-PERFORMANCE PROTECTION

A modern-day classic. The DSI is delivered with the same high-performance reception technology as all our stingers. Operation of the device is straightforward thanks to the easy-to-read monochrome display with side buttons. The DSI offers optimum adaptation to the driver's needs.
Note: The DSI is still in stock, however no further software developments are expected.
---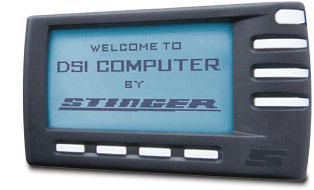 ALL-ROUND PROTECTION
As with all our stingers, the DSI offers protection against virtually all types of measurement: radar, laser, fixed controls, section controls... And like all stingers, it enables great filtering of false alarms.
---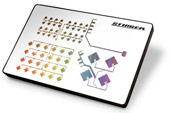 MILITARY PATCH ANTENNA TECHNOLOGY
The DSI's antenna also uses HD patch technology, usually used in the military. Thanks to scientifically exact calculations by the patch panels, we are able to achieve extremely high levels of precision. The result is optimum range and simultaneously the best possible protection against interference signals. The HD antenna enables improved detection of the latest radar technology: Tracking Radar and MultaRadar CD. The pinpoint precision of the HD antenna enables you to use the device in vehicles equipped with on-board radar (Distronic, lane changing assistance...).
---
NOTE: THE RANGE OF FUNCTIONALITY CAN BE ADAPTED DEPENDING ON THE LEGAL SITUATION OF THE COUNTRY OF USE
---
Recommended retail price::
from € 1695 (including 19% VAT, not including Stinger Laser)