OUR PC/MAC APPLICATION FOR YOUR STINGER
We proudly present: Stinger Desktop. We always try to develop fully integrated products, and not just for your car. Stinger Desktop makes updating quick and easy. In addition, data from the Stinger's Police Check and logbook can be managed here.
---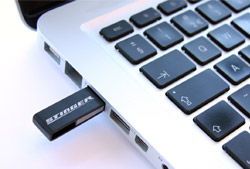 SIMPLE UPDATES FOR YOUR
STINGER
Simply launch Stinger Desktop on your PC or Mac and connect your Card, DSI display or VIP USB stick to your computer to receive the latest updates. This is all you need to be protected against the latest measuring methods.
---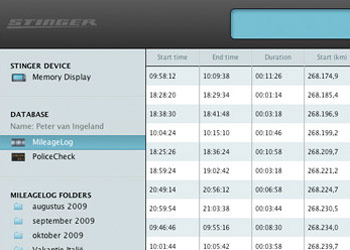 QUICK OVERVIEW OF
YOUR POLICE CHECKS
AND LOGBOOK DATA
Your Stinger helps you to record your business and private trips, and provides you with evidence of speed measurements carried out. Stinger Desktop enables the storage, processing and printing of all data collected.
---