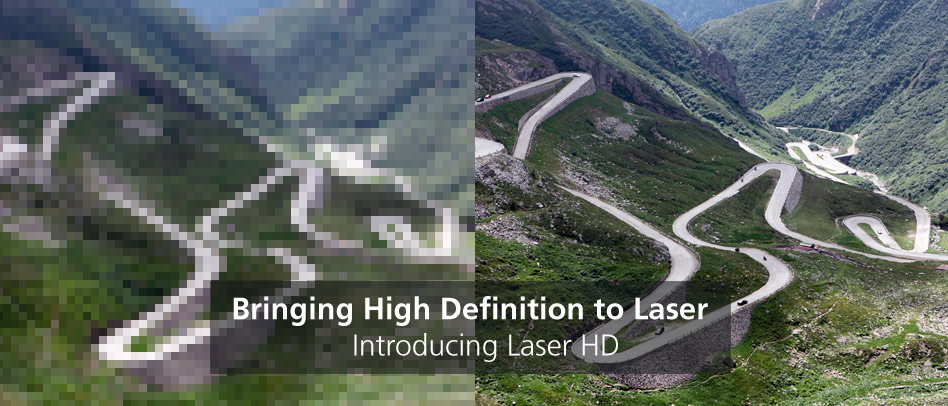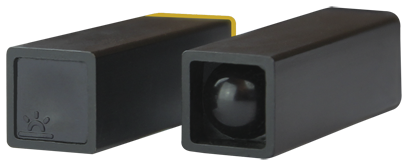 LESS IS MORE:
After our development of "high definition" for radar, Stinger has also introduced next-generation laser security: Laser HD.
The Stinger HD lasers capture and analyse lasers with maximum precision and speed, and all with simpler vehicle installation. Stinger Laser HD uses super-compact laser modules (16 x 16 mm), with medium-sized vehicles requiring just two components: a transmitter and a receiver.
Even less: Laser Fiber HD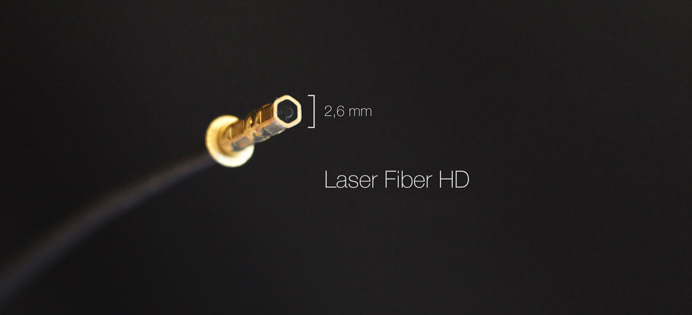 The pin-head sized Laser Fiber HD find place in the tightest gap - completely invisible. Die Laser Fiber HD can be used as a laser transmitter.
---
MORE SENSITIVE - MORE POWERFUL
Stinger's HD lasers are more powerful than their predecessors, which combined transmitters and receivers into a single module. Now that the transmitter and receiver are separate, the transmitter is stronger and the receiver is more sensitive. Stinger Laser uses the latest technology from the Stinger laboratories for unbeatable "high definition" peak performance.
---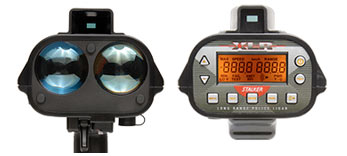 HIGHER PRECISION -
BETTER PROTECTION
Laser HD recognises the laser beam's "fingerprint", thus enabling protection against all kinds of laser measurement. Laser HD's increased sensitivity, precision and improved performance make it the ideal system to outwit even the trickiest, most modern laser systems.
---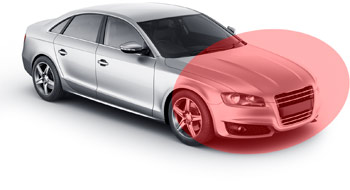 SmALLER DIMENSIONS
- greater coverage
A further advantage of Laser HD is that you don't have to install as many components in your car to achieve maximum coverage. Despite using the smallest sensors, the Stinger Laser HD can provide coverage for cars as large as the Audi A6, BMW 5 series and Mercedes E Class with just two modules: a transmitter and a receiver. Larger vehicles (SUVs, vans) may require an additional transmitter and/or receiver.
Before the introduction of Laser HD, either more or much larger modules were required.
---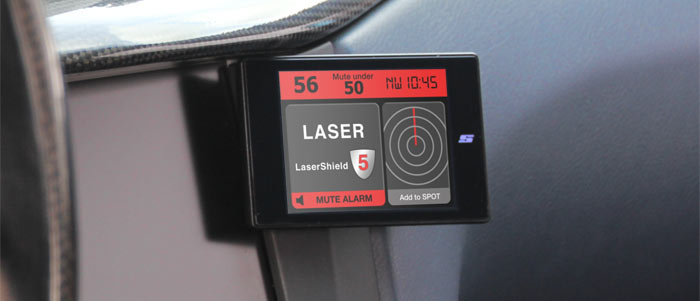 PERFECT INTEGRATION OF THE LASER IN YOUR STINGER
If you want the best laser protection, it's a simple decision: Stinger Laser. Only Stinger Laser HD is perfectly integrated into the Card, DSI or VIP. Only Stinger Laser can be easily updated, direct from the Stinger server via USB, thus enabling adaptation to newly introduced measuring methods. Thanks to its unique side laser, your Stinger offers you protection against measurements by single side lasers (ESO) and side lasers (Autovelox).
And only Stinger Laser is so invisibly small.
---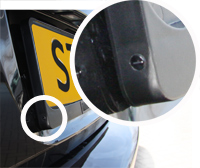 LASER FIBRE: UNIQUE STINGER
SIDE PROTECTION

We also offer protection against measurements from the side, which are increasingly being introduced in many countries. Some well-known examples are AUTOVELOX in Italy and Spain and ESO in Germany. Stinger fibre optics offer integrated protection against lateral measurements. The Laser Fibre state-of-the-art fibre optic can be installed invisibly at the front of the car, and means you don't need to look to the side. The Stinger licence plate enhancement with integrated lasers can be quickly and easily installed on many types of vehicle. The licence plate must be flat to allow this.
---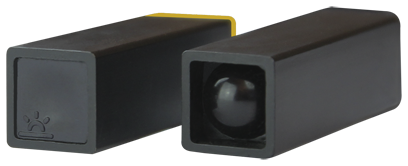 SQUARE LASER MODULES
The square laser modules can be installed practically invisibly in the front radiator area or the air inlets.

---