THE COMPACT CARD
HIGH-PERFORMANCE PROTECTION IN CREDIT CARD SIZE
The Stinger Card has the compact dimensions of a credit card. Nevertheless, it contains a powerful computer chip and offers the highest stinger technology performance. The Stinger Card detects all speed measurement devices through a single compact control unit.
---
PERFECT COVER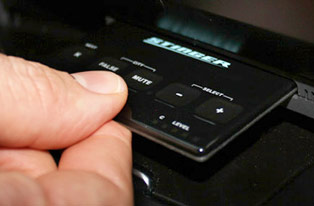 Like any stinger, this card covers every type of speed measurement thanks to its comprehensive equipment: radar, lasers, Laser Shield, safety signals, SpotList alerting, section alerting, and police checks.
The credit card format has an integrated display which provides information about the type of signal (radar, laser, fixed measurement point), thus guiding you safely through section controls.
Read more about the functionality of this card
---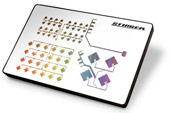 MILITARY PATCH ANTENNA TECHNOLOGY
The card's antenna also uses HD patch technology, usually used in the military. Thanks to scientifically exact calculations by the patch panels, we are able to achieve extremely high levels of precision. The result is optimum range and simultaneously the best possible protection against interference signals. The HD antenna enables improved detection of the latest radar technology: Tracking Radar and MultaRadar CD. The pinpoint precision of the HD antenna enables you to use the device in vehicles equipped with on-board radar (Distronic, lane changing assistance...).
---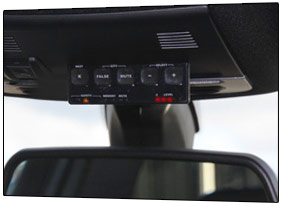 ATTRACTIVE - DISCREET - SIMPLE TO USE
Thanks to its small dimensions and glossy surface, this card fits in perfectly with any vehicle. Simply slot the credit-card sized device into the holder, or pull to remove. The system is activated immediately and the LEDs light up. The system is operated using elegant touch buttons. When the card is removed, the system is disabled immediately. The circuit links easily to the vehicle's ignition voltage.
---
NOTE: THE RANGE OF FUNCTIONALITY CAN BE ADAPTED DEPENDING ON THE LEGAL SITUATION OF THE COUNTRY OF USE
---
Recommended retail price::
from € 1295 (including 19% VAT, not including Stinger Laser)