In some countries, providing warning of official speed controls is not permitted, for example in Germany:
"German Catalogue of Fines (Bußgeldkatalog), Article 247: Use or preparation of a technological device to detect traffic surveillance measures when driving a motor vehicle - §§ 23 para. 1b, 49 para. 1 no. 22 - applicable fine 75 euros"
In other countries there are no such restrictions. As a Stinger user, you may use the warning function in these countries, and you do not have to renounce your Stinger in countries where the warning function is forbidden. When you cross the border, you can erase this function by simply pressing a button. The device then continues to offer the police check function, through which speed control measurements are logged.
Naturally, the logbook (VIP, DSI) and safety signals are not affected.
In order to restore the warning function, the Stinger PC/Mac operating system must be reloaded onto your device. Unlike normal radar warning devices which function without an electrical supply, therefore, the deleted warning functions cannot be restored on the system at short notice.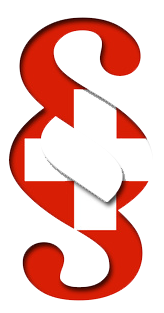 In Switzerland, the operation, possession and importation of speed control warning devices has been prohibited for many years under Article 57b of the Swiss Road Traffic Act (Strassenverkehrsgesetz, SVG). Therefore, for all deliveries to Switzerland, the pre-installed software allows only the use of the functions legal in Switzerland, such as the logbook, police check and safety signals.
On 17 September 2009, the Swiss Federal Roads Office (Bundesamt für Straßen ASTRA) assured us that, from the perspective of Swiss traffic law, there is nothing to rule out the use of our devices under these conditions.
We hereby inform you that using Stinger devices with software intended for use outside Switzerland constitutes a violation of the Swiss Road Traffic Act (SVG) and will be treated accordingly. Drivers entering Switzerland from other countries must switch off the warning function when they cross the border. This corresponds to the usage of smart phones, for which fixed speed control warning software can also be downloaded.
Naturally, the devices are approved for vehicle installation, and have the required e4 and CE certification marks.